NVIDIA setting for better gaming performance
We have the way to set Display Card from NVIDIA for the best performance that make your game smoother and reduce jerky issues. It is only 3 steps to configure the Display Card.
How to setting NVIDIA Display Card for better gaming performance
1. Start from Right-click on Desktop Screen. Choose NVIDIA control panel as the picture below.
Select Use my preference emphasizing then move scroll bar to the left (move to Performance). Click Apply.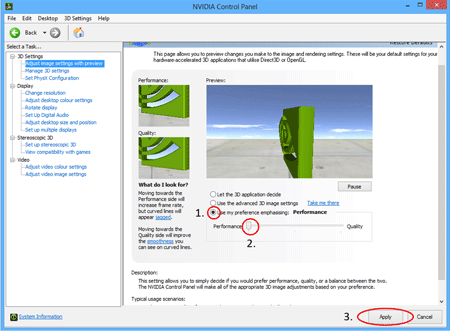 2. Select Use the advance 3D image setting then choose Take me there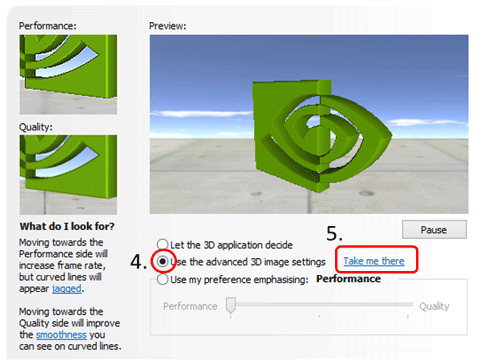 3. After that it will take to Manage 3D setting that is the main of the 3D performance setting.
In the basic setting, we will set the 2 points are Power management mode and Texture filtering.
- Power management made – Choose Prefer maximum performance
- Texture filtering – Choose High performance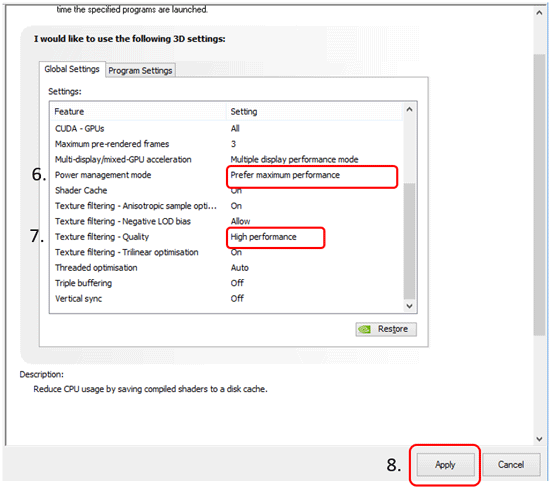 Then press Apply. That's all our setting to increase the power of NVIDIA Display Card to the best gaming performance. What are you waiting for? Let's play the game!